Dimitris Eleas: Afraid of Turkey? It seems the Athenian elites are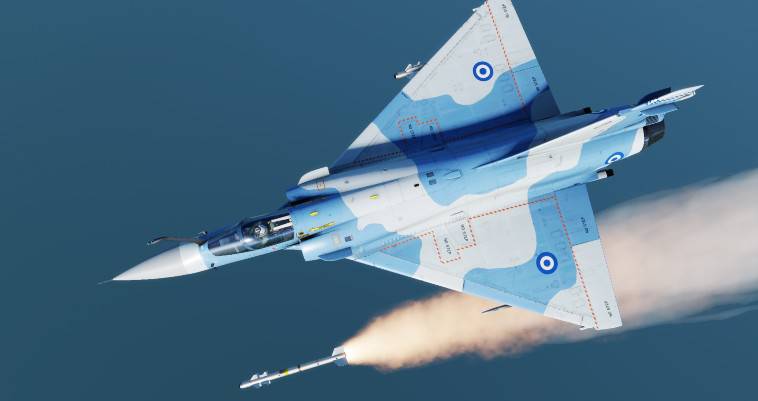 The mini-war with Turkey is fast approaching if "Greece does not leave aside its begging syndrome", as Professor George Margaritis noted on SLpress a few months ago. At the same time, Greece must stop invoking international law, as if it were Uncle Sam from America! Turkey is also invoking international law. Why do I say this?
Greece could invoke international law on a daily basis since it has international law on its side, but because we know the deficits of international institutions and as we are constantly threatened militarily, if necessary, we will defend our freedom through arms to the extent required. For some analysts, asymmetric neo-Ottoman aggression is understood only through actions.
And a shy Turkey has already aimed its barbs against Thucydides, Aristotle, and Sappho and their distant "descendants": Constantine XI Palaiologos, Kolokotronis, Lela Karagianni, Maria Callas, Kondylis, Castoriadis, Stavros Lygeros, George Kontogiorgis and so many others. It spits in the face of Hellenism! Is this not true?
Already, while you are reading this text, an escalating war with threats using NAVTEX warnings, war-mongering, and countless violations continue unabated. The "travels" of the Oruc Reis resesarch vessel within the potential Greek continental shelf and Exclusive Economic Zone (EEZ) has continued, as if nothing had happened! Why does Turkey behave as if they are seeking a mini -war in the Aegean? Why do they underestimate the military power of Greece?
Erdogan's bellicose ideas
No one can rule out that a mini-war that may start from the spark of a provocation or even an accident. We have already seen the ramming of a Turkish frigate by a Greek frigate. The Turks, perhaps more so because of psychological reasons, have always wanted to be seen as reacting, rather than start a war. But under the boisterous Turkish President Recep Tayyip Erdogan and his Gray Wolf coalition partner Devlet Bahceli, Turkey almost fell into Thucydides' pernicious trap.
Maybe, they want to start a war and are looking for a reason, or maybe not. Will Turkey, which has exceeded all legal boundaries, wants to challenge fate? We observe that Turkey is verbally using cultural and political insults. This has certainly been true for decades, but it has escalated Is a mini-war with Turkey on the table? Clearly and yes, on the part of the Turks.
Professor Panagiotis Hephaestus had said: "Erdogan thinks in terms of war". So, should it be on our table too before it's too late? And if war is the continuation of politics by other means, we must have such politics and prioritized national interests. Well, is it not clear to the leaders of the Athenian elite that Turkey's hegemonic claims, as an unexplained syndrome, envision the change of borders, the abrogation of the Treaty of Lausanne of 1923, the usurpation of the Dodecanese, and also our national disappearance?
Are the massacre of Chios in 1822, the burning of Smyrna in 1922, and the invasion of Cyprus in 1974 a lie? The most glorious part of Turkey's history is precisely these atrocities. On the other side of the Aegean Sea, the rule has always been death marches and deportations for Armenians, Greeks, Kurds and others. Greece must strengthen its power. Greece's power must never be subordinated to Turkey's military power.
The first strike as a lesson
The defense agreement with countries, such as France, is a one-way street and a power multiplier. So, should the issue of [email protected] frigates be raised again?
It is obvious, then, that in order for Greece to avoid the Thucydides trap it needs very strong deterrent measures. Greece is defending the status quo. And there is a subtle connection between defending oneself, that is, waging war on an enemy if one is attacked and the weighted estimates show that an attack is imminent. Therefore, we are entering into a counter-attack logic, which in Greece many people deliberately ignore.
But as Erdogan's Turkey progresses, should there be a mini-war with it on the table, perhaps we should strike a first blow, capable of giving us the upper hand in the Aegean and serving as the crucial deterrent for decades. If the Greeks today are afraid to fight, then one day, Greece will be lost. If Greek territory continues to be turned into "Swiss cheese" by Turkish planes, the future will be ominous for all of us. And if Hellenism retreats further, one day we will be uprooted like the Pontian Greeks. Cyprus was mutilated because Hellenism there also retreated, while the Greek Cypriots lost on their own.
"The Greeks are not joking" is the phrase that German Chancellor Angela Merkel allegedly said to the Turks on the night of Tuesday, July 22, 2020. This phrase is the right legacy for the future. At the same time, all Greeks, men and women, must re-evaluate what we have created in the two hundred years since the National Uprising of 1821. Then they will defend it better!
The Athenian elites (political and economic) were unlucky. However, they still have much to learn from the proud Greek people, the Unknown Soldier, and the National Benefactors. And without a second thought, Greeks must remain united like a steel fist!
This place is our homeland and we only kneel in front of our dead, the Hundreds of Martyrs. The motto "Freedom or Death" is as relevant today as ever. Because only in this way the case of Greece will not be lost in 21st-century multipolarity.